AMS - Public Employment Service Austria
Smart Lightning solution for the service line area in the AMS building in Vienna 22. For less energy consumption and a more pleasant lighting climate in everyday working life.
Who is the AMS?
AMS - the Public Employment Service Austria - is the leading service provider for job seekers and job providers. The AMS service line is of great importance as a central point of contact. Around 70% of all telephone inquiries are processed and concluded directly via this communication interface.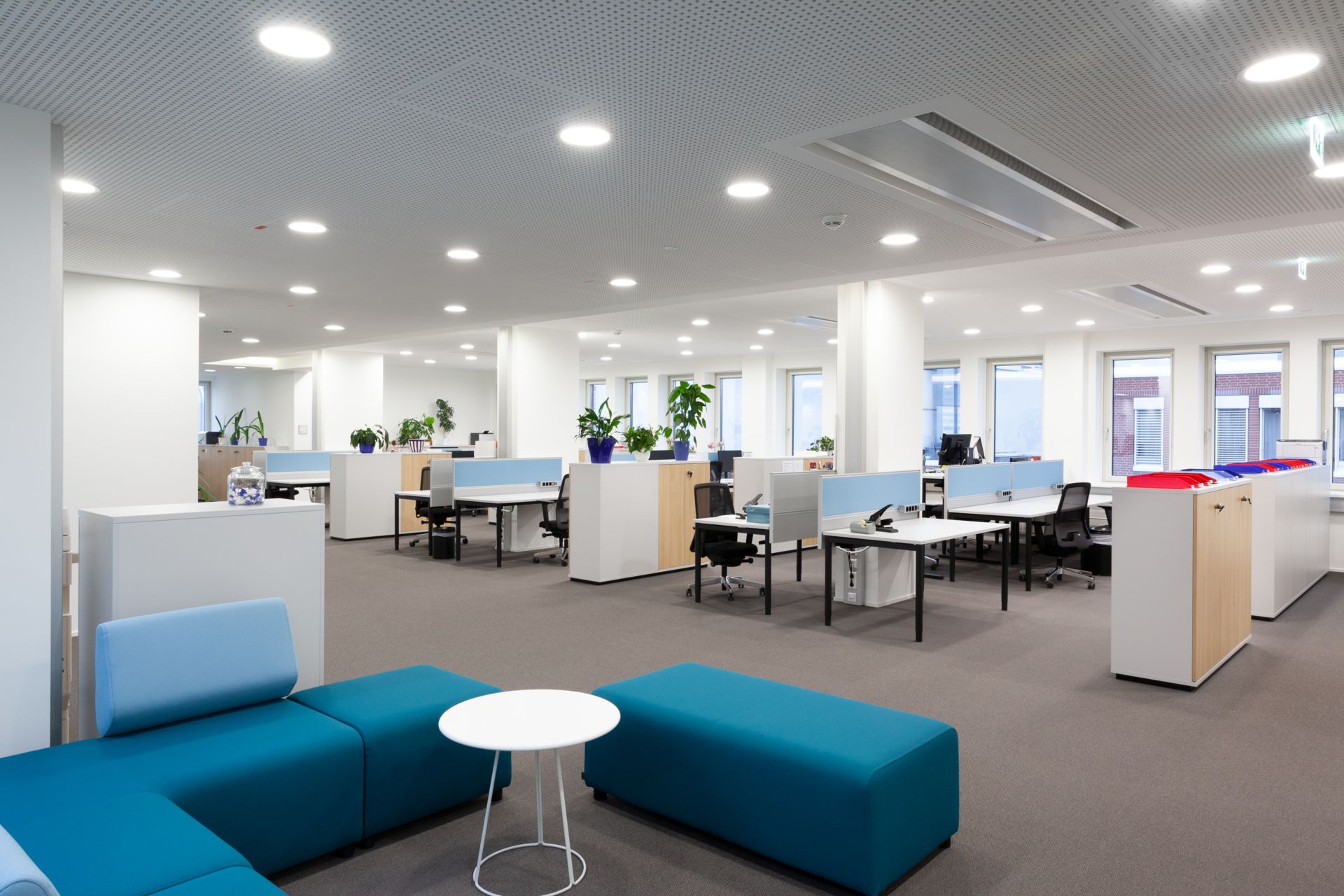 Business Challenge
The AMS building in Vienna 22 was undergoing extensive renovation. This circumstance was used to implement the first steps on the way to a smart building future. One of the challenges of this project: The approximately 130 employees are spread over five floors and an office area of 3,000m2.
Solution
Smart Lightning solution at the cutting edge of technology
860 ceiling lamp sensors to measure people presence and sunlight incidence
Automatic adjustment of LED lighting brightness based on sensor data
Light intensity adjusted according to room situation
Automatic switching on and off of lighting when offices and corridors are in use or empty
Sensitive data measurement in lighting (30 times per second), light adjustments hardly noticeable to the human eye
Creation of an optimal and pleasant light intensity of 500 LUX in rooms and at the workplace
Technology
Digital sensor technology of the partner company w-tec / smartengine
Value
Up to 80% savings in electricity consumption due to optimal lighting
Pleasant atmosphere and lighting conditions in the rooms
Easy handling and operation for facility managers - centralized or remote, easy replacement of LEDs thanks to plug-in connections
Future outlook
Quick and easy further development of the smart building concept is possible at any time, for example with solutions for room temperature control, shading, room and workstation booking.
The renovation of our building was a good opportunity to focus on smart solutions in new areas. In the long term, we expect to save 80% in electricity consumption. K-Businesscom is a long-standing reliable partner of AMS in telephony with over 7,000 connections throughout Austria.